Destinations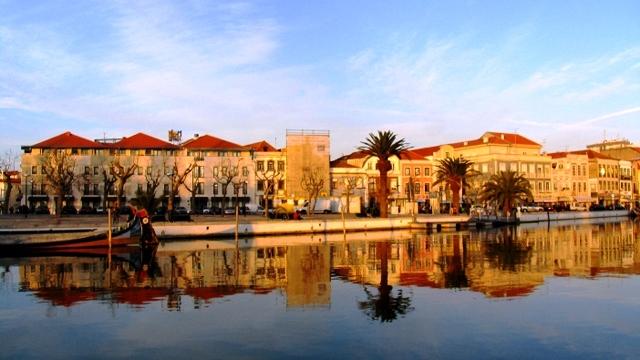 Aveiro from 39 Euros>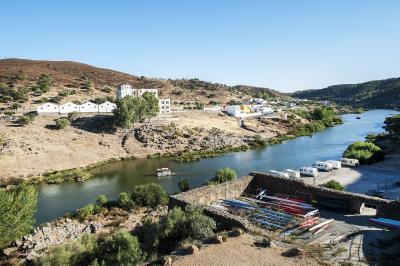 Beja from 26,00 Euros per night>




Holidays in the "green Minho" from 23 Euros>


>
Las Vegas from $29,00 Find out more clicking on the image. Read more about LV

Warsaw and Lisbon, economic cities for a short visit
If time and money are not enough for a long holçidays this summer, a short visit to a major European city can be an alternative.
In Europe, a short visit to Warsaw, capital of
Poland
, is especially economic, according to a comparative study of the Internet portal
Tripadvisor
.
In Warsaw, a 3-day stay for two people costs about 660 euros. This price includes three nights in a four star hotel, meals, visits to three tourist attractions and two taxi rides.
The second cheapest European city is
Lisboa
, with a price of 809 euros, followed by
Berlin
, with € 831.
In Asia, the cheapest city is
Hanoi
, where the package costs € 654.
Among all three cities, 40 in total, Hanoi turned out to be the least expensive city.
For whom time and money are not a major concern, may want to make a brief trip to
Cancún
, in Mexico, for example, where the package costs € 1,802 or Zurich, where it costs € 1,737.
Whichever destination you choose, look for popular advice:
Hotels and other accommodation facilities

Travel DeaLs
Geneva
, the fascinating and cosmopolitan city of Switzerland, was named
City Break Destination Europe 2014 Leader
on the gala
World Travel Awards
.
The assignment of the prize was witnessed by some of the most prominent figures in the global travel industry, including key decision-makers and the the most prominent media in the tourism sector.
Nestled between the peaks and the hilly terrain of
Jura
, Francophone city of Geneva lies in the bay where the
Rhône
says goodbye to
Lake Geneva
.
With humanitarian tradition and cosmopolitan atmosphere, this city hosts the European headquarters of the United Nations, and the headquarters of the Red Cross. It is is known as the "capital of peace".
Geneva not only has one of the most spectacular scenery in the country, but is is also famous for its quality of life.
One suggestion to consider is a visit to
Mont Salève
, located in France - country immediately neighbor. The cable car lifts visitors to an altitude of 1100 meters in less than five minutes, providing great views of the city of Geneva and Lake Geneva, the Alps chain, the Jura and
Montblanc.
Vincent Dubi
, director of marketing
Geneva Tourism
says: "Our city has always been synonymous with business - but we firmly believe that Geneva is also a very attractive leisure destination.
(information gathered from the Geneva Tourism)
There is a great hotel offer, from which customers praise
Design Boutique Hotel>
Kuala Lumpur congregates all that Malaysia has: modern buildings as the
Petronas Towers
, which until recently were the tallest towers in the world that can be visited for free. However, to enjoy the spectacular view that
Telecommunication Tower
provides, you need to pay. Visitors have also to pay to visit the
Central Mosque
, and the buildings around the square
MerKaNa
.
The center focuses the three cultures in Malaysia: Chinese, Indian and indigenous. Here is the best of what each one offers, taste the distinguished gastronomic flavours, in a clean and organized city environment.
The airport is about an hour from the city center accessible by taxi, but there is also a good transport network; for about 8 Euros you can go by bus "KLIA Ekspress", from the
Kuala Lumpur Sentral
to the international airport; takes 28 minutes.
by
Javier Pimentel in Pinterest
At the top of the list
Tripadvisor
of the most popular destinations for 2014 is
Istanbul
,
the capital of Turkey
, followed
Rome
,
London
and Beijing. In fifth position is
Prague.
. Hanoi in Vietnam comes in eighth place ranking 2014 TripAdvisor travelers. In the ninth is Siem,
Cambodia
and close the Top 10th is
Shanghai
.
Below are Berlin, New York, Buenos Aires, Barcelona, ​​St. Petersburg, Dubai, Cape Town, Chicago, Bangkok, Budapest, Sydney. Lisbon occupies the 23rd position, followed by Chiang Mai and San Francisco, USA.
Some studies show that an international travelers before booking their trip, query more than two dozen sites, including Tripadvisor and Combinedhotels
>
O Hotel & Casa Valamar Sanfior
, um resort que, após uma remodelação total, recebeu, como prémio, uma nomeação para o renomado
World Travel Award
na categoria de
Leading Hotel da Croácia
. Situado a poucos minutos do centro de
Rabac
, imerso na vegetação mediterrânica, o hotel oferece quartos com varandas redesenhadas, enquanto a Casa dispõe de quartos superiores, que são ideais para famílias. ACasa dispõe de uma piscina onde familias com crianças se podem deliciar com os programas de actividades para adultos e crianças no
Maro Club
, juntamente com uma grande variedade de actividades ao ar livre. No hotel, um Centro de bem-estar, piscinas interior e exterior e um pátio tranquilo proporcionam o cenário para uma fuga relaxante para casais.
in: crisramalho.files.wordpress.com>
Situated in the heart of Cape Town - which was recently ranked first in the New York Times 52 Places to go in 2014 -
Pepperclub Hotel & Spa
offers five-star service and luxurious amenities, and is only minutes away from the world-renowned Table Mountain, pristine beaches, trendy restaurants and bars, as well as the central business district, thereby making it the perfect base for both corporate and leisure travellers.
in Pinterest>
Characterised by New York chic-inspired interiors, the hotel offers 210 opulent and well-appointed suites catering for all travel requirements. Other amenities include the tranquil Cayenne Spa, a rooftop swimming pool with panoramic views of the city and Table Mountain, Sinatra's restaurant geared to satisfy your culinary desires and the intimate 29-seat Odeon Cinema. Guests can also enjoy complimentary shuttles to the V&A Waterfront and the internationally-acclaimed Camps Bay beachfront, where guests will have VIP access to Pepperclub's beach club facilities, which offers exclusive use of private lockers, shower and restroom facilities.
Chef Swiss
Offering the best views of the Bosphorus and the Historical Peninsula,
Conrad Istanbul
is adjacent to the
imperial Yildiz Palace and 5 minutes from Dolmabahce Palace and the Naval Museum
.
Awarded as
Turkey's Leading Conference Hotel
by
World Travel Awards 2013
, it is absolutely the ultimate venue for any type of event. The conference centre features 3'000 m2 of function space on three connecting floors for a seamless flow of activities. Hold your international conference or fashion-forward gala in Conrad Ballroom, set your special events at Panoramic Terrace against stunning views of the old city.
This deluxe 5-star hotel offers a variety of excellent facilities, including valet parking and a limousine service. The hotel employees are available 24-hours a day and can book tours and tickets.
Each modern room at the Conrad Istanbul comes with a mini bar and slippers, and the bathrooms offer bathrobes and showers. A flat-screen TV, in-room movies and complimentary toiletries can be found in each room.
Guests of the
Conrad Hotel
can enjoy a unique dining experience at the bar and luxury restaurant. Alternatively, there are plenty of other dining options within a short walk of the hotel.