Italian Gastronomy
Tweet #TwitterStories



Italian Gastronomy reflects the cultural variety of its regions. Based on Mediterranean cuisine, it has many original dishes such as pasta, pizza, coffee. In any Trattoria it's normal to find the flavour of Pizza Napolitana or La Polenta .
To keep the local flavors with refinement, the art of cooking uses common vegetables such as mushrooms ( Risotto Venice ) Spinach, Pumpkin, Artichoke, Stuffed Chili, Tomato, Chard of Piemont , Bean. The Cappon Magra (fish pie with boiled vegetables) is one example of it.
There are many recipes for meat, some of them rich with ingredients, such as the famous Ossobuco, Bistecca alla Fiorentina Tuscany, Piedmont, Bollito Joint Stracotto al Barolo (braised in wine), the soup Busecca ( made with beef tripe), the Tonnato Vitello (veal with tuna and anchovies), the Piccata (veal with artichokes in papillot), the Messicani (thin escalopes).
Smoked Ham and Sausages praise the Italian cuisine, such as Parma ham, San Daniele, Modena, Tuscany, Ham, Mortadella, Salami. The Saltibocca is a recipe for sausage and veal wrapped in prosciutto.
Fish such as Salmon, Trout, Lamprey, Crabs, make delicious dishes in Sicily.
In Rome, savour artichokes, stuffed with breadcrumbs, garlic and herbs. Or bruschetta, topped with tomatoes and shavings of salty Pecorino. But leave room for Gnocchi alla Romana. These soft semolina dumplings are baked with butter and cheese for a divine melt-in-the-mouth treat. Pair it all with a glass of chilled Frascati.

The vine was introduced by the Greeks in
Enotria
, the previous name of Italy, which means "country of wine". After the Gaul and Britainnia invasions the Romans introduced new techniques to vineculture.
To produce wines for Mass, the monks continued to grow vines, and today the country is the biggest producer and also a great consumer, which tradition dates back to the Feasts of Bacchus.
Several regions produce wines with diversified caracteristics:
Piedmont
produces the full-bodied red wine
Barolo
; From the region
Lacio
comes
Moscatel Est Est-Est
;
Toscania
produces the popular
Chianti
;
Veneto
produces
Soave
, a pleasant white-dry and
Valpolicella
, a delicate red; From
Marche
is originate
Verdicchio
, white or pinkish, slightly dry;
Sicilia Bella Sicilia
produces
Marsala
, a white dry or sweet;
Umbria
produces
Orvieto
, a dry white slightly sweet.
.
Romantic Tuscany
Castello di Bardi
, also known as
Castello dei Landi
, is an imposing landmark at the heart of
Bardi
, a small town in the Province of Parma. The castle dominates the center of the valley of
Ceno
, and was an important reference point for tourism and trade in the Middle Ages.
If you believe in such things, Castello di Bardi is a haunted spot. Reports of mysterious appearances and ghosts begun in 1995, with two journalists: Gianni Santi and Daniele Kalousi. Although the media attention was short-lived, the story goes on, and many tourists believe it authentic.
Veneza, by Kristina Jay
Restaurants that clientes like more
:
A' Paranza, 84010 Atrani (SA)
Cracco,
Milano
, (39) 02 87 67 74
De Pisis, Venice , (39) 041 420 70 22
Dom Alfonso 1890, Napoly, (39) 081 878 00 26
Enoteca Pinchiorri, Florence, (39) 055 242 757
Fortunato al Pantheon, Roma, (39 )06 679 2788
Il Luogo di Aimo e Nadia, Milano, (39) 02 41 68 86
Le Calandre, 35030 Sarmeola di Rubano, (39) 04 963 03 03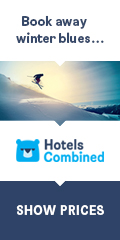 Make here your travel plans.Thousands of Italian welcome you. Easy secure bookings:
My Venice